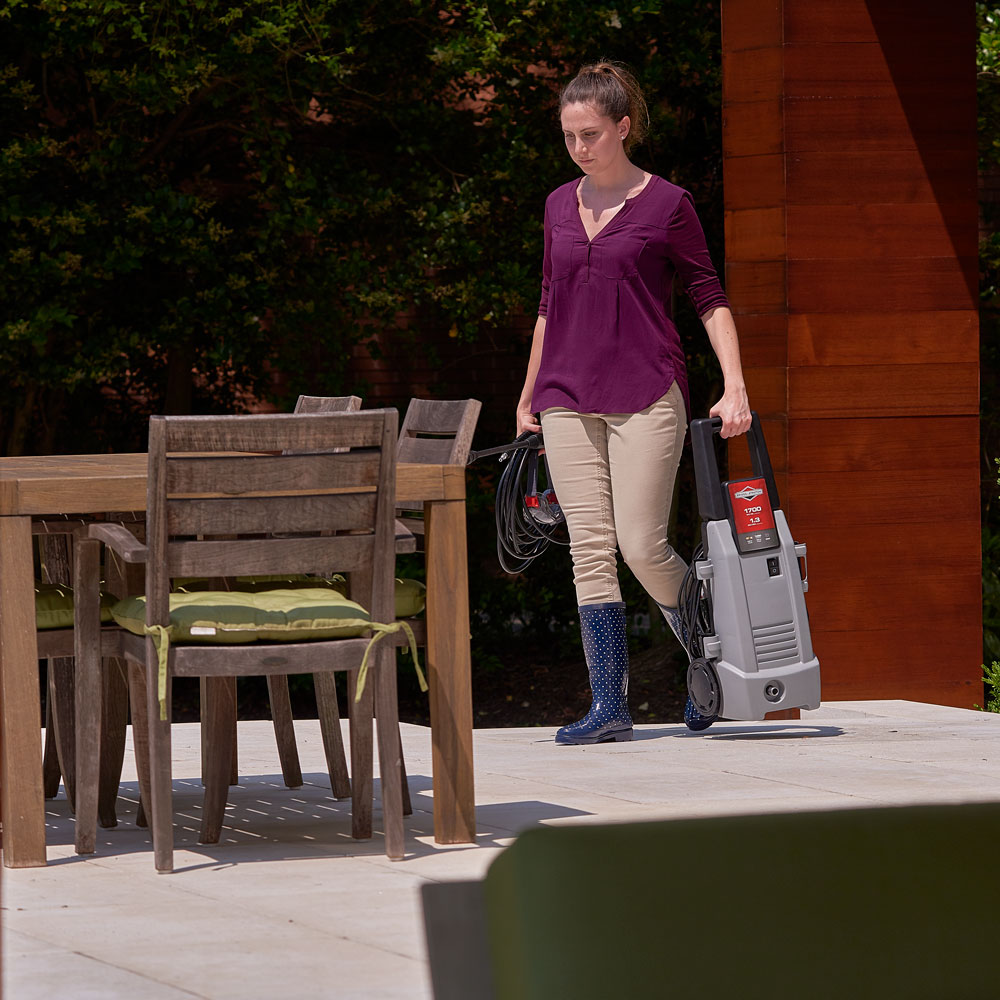 Pressure Washers
The Pressure's On.
You take pride in your car, your outdoor space and the surfaces around your home. Get out there and power off the dirt fast and easy with our super team of pressure washers. 
Light-Duty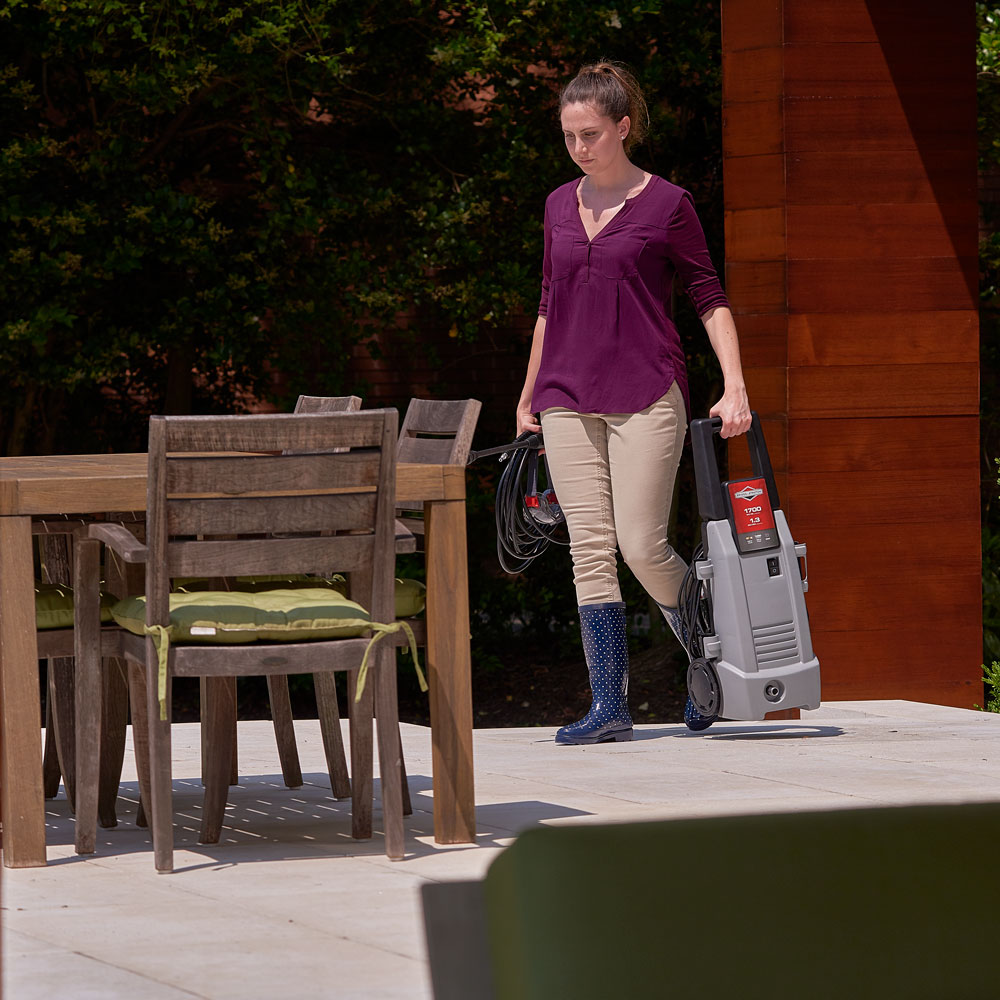 Power wash your car, patio furniture and outside areas with our gas or electric light-duty pressure washers. 
Medium-Duty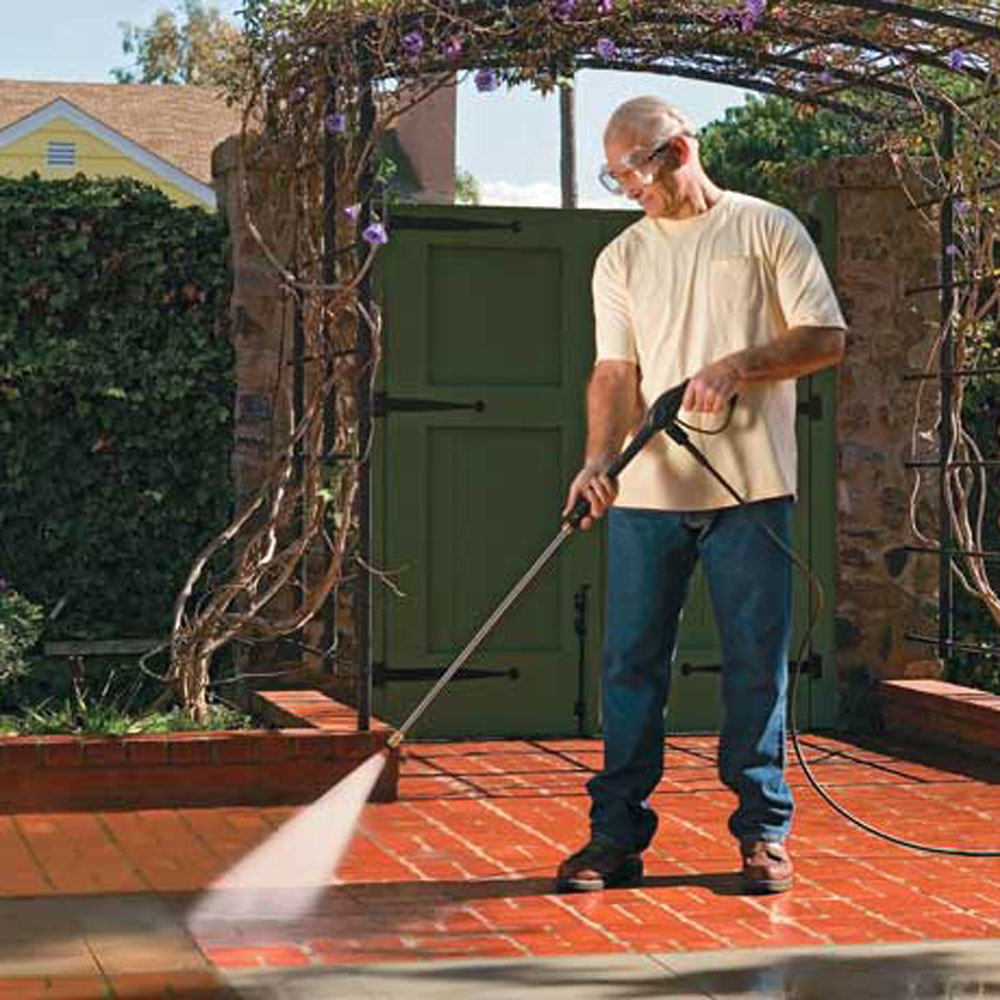 Take on that garage floor, deck, driveway and even the house siding with our medium-duty pressure washers. 
Heavy-Duty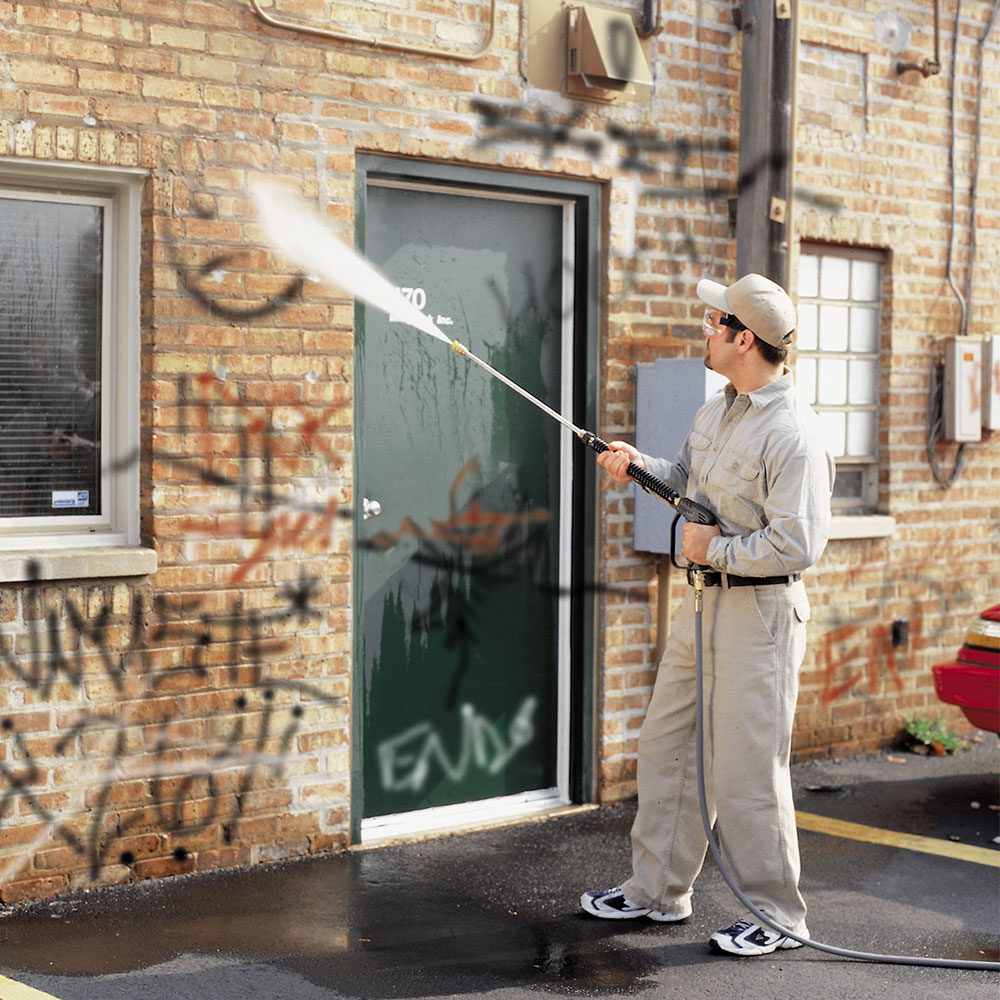 Step up to wipe out the toughest stains, remove paint and eradicate rust or graffiti with our heavy-duty pressure washer.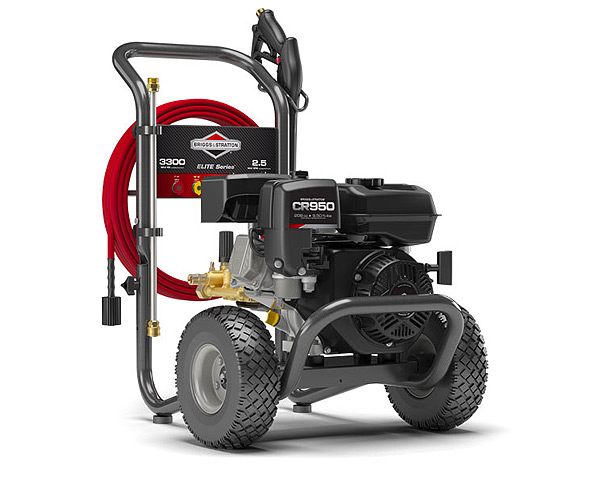 Gas:
Delivers higher-pressure water
Quickly cleans large areas such as decks, siding and driveways without the need for chemicals
Great for working outside where an electric supply is hard to find or where string extension cords would be dangerous or inconvenient 
Electric:
Best for small decks and patios, outdoor furniture and other small jobs that require mainly cleaning instead of stain removal
Units are compact, quiet and easy to move around
Require little upkeep and do not need to be winterized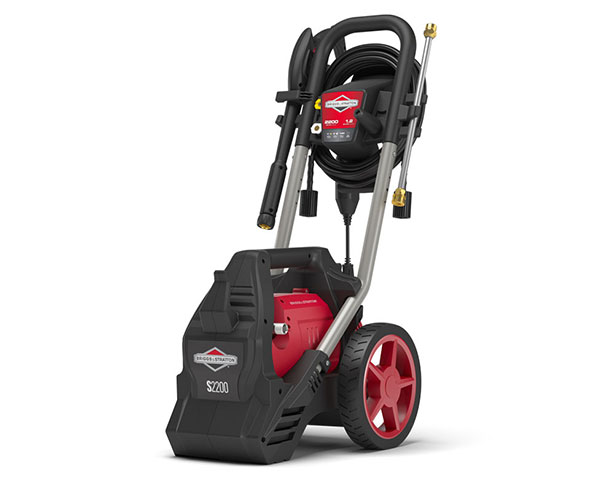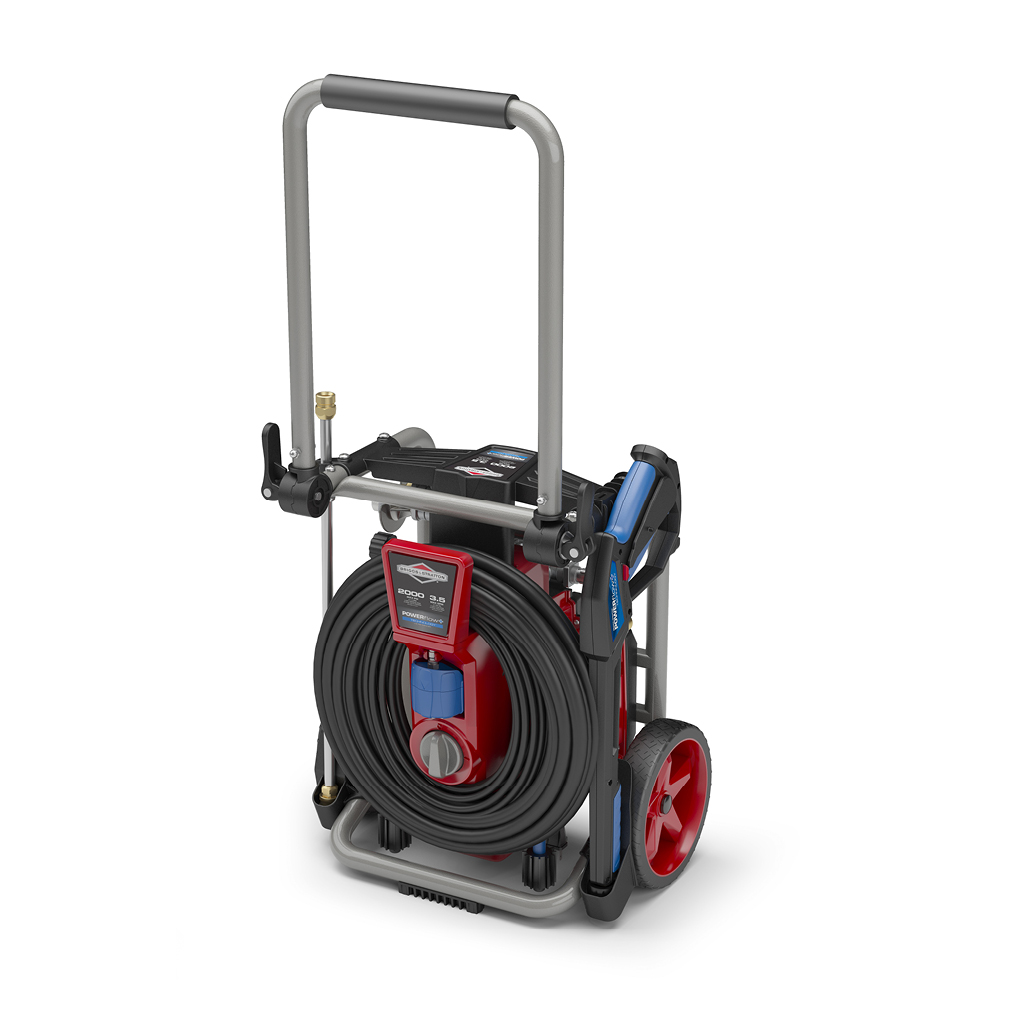 2000 Max PSI / 3.5 Max GPM
Electric Pressure Washer with POWERflow+ Technology

Email Newsletter Sign Up
Thank you for signing up.